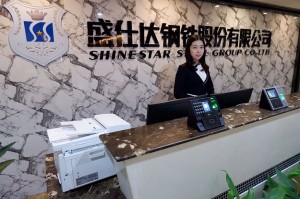 About Shinestar Holdings Group
Established in 1993, Shinestar Holdings Group is the integrated steel procurement service provider, based on China and serving the global, to supply overall service including production, purchasing, marketing, processing, logistics, infomation for domestic and foreign purchaser. With registered capital of 280 million, Shinestar has been awarded the China's top 500 private enterprises, China's top 50 steel sales, Hunan's top 100 private enterprises.
The group's seamless pipe mills mainly produce various carbon and alloy steel pipes including oil & gas pipe, pressure pipe, mechanical tubing, and stainless steel tube, etcs. The pipe size ranges atφ8-φ1200mm with wall thickness1-200mm. Our annual production capacity is 500,000 tons with OCTG processiong capacity 250,000 tons/year and heat treated pipe 150,000 tons/year. After 2005, the group founded 3φ114, φ219 and φ660 HFW lines, 2 large diameter φ813 and φ1422 JCOR SAWL lines, φ219-φ4330 high grade SAWH lines and 2 internal and external anti-corrosion FBE/2PE/3PP/3PE coating lines. The pipe size ranges anφ10.3-φ4330 with wall thickness 1-50mm, and annual production capacity is 1,000,000 tons/year for welded pipe, and 2,000,000 m²/year for anti-corrosion coated pipe. 
Shinestar, always insisting international development strategy, global distribution and cluster development, regarding the ''internal starff achievements and external customer success'' as the corporation mission, continuing to promote business growth, creating a platform and achieving value for employees, solving problems and creating values for customers, eventually achieve the goal to create a century model ecterprise in the intergreated steel service industry.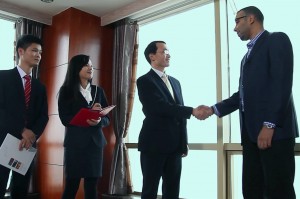 SHINESTAR HOLDINGS GROUP
Shinestar holdings group, is a foothold in China, services the global large-scale steel production enterprise, is committed to global customers with high quality steel products and services. Business scope covers from the production, processing, storage, marketing, logistics, materials collection and management of project in the world, such as multiple links. In addition to the production of high-end steel products, Shinestar with rich industry experience, to provide technical support for the different projects and solutions. At the same time, provide for the customer, including risk control, cost control, warehouse management, efficient production scheduling, including the service as a whole. In the future, Shinestar will continue to work with global energy companies, oil companies, construction companies, for the global project, provide one-stop procurement services, ensure customers purchasing to the highest ratio of steel.