Galvanized Steel Pipe
Product Detail
Specification
Standard
Painting & Coating
Packing & Loading
1. What are galvanized pipes?
Galvanized pipes are steel pipes that have been dipped in a protective zinc coating to prevent corrosion and rust. Galvanized piping was commonly installed in homes built before 1960. When it was invented, galvanized pipe was an alternative to lead pipe for water supply lines. Today, however, we have learned that decades of exposure to water will cause galvanized pipes to corrode and rust on the inside.
2. Galvanized seamless pipe is divided into cold-plated steel seamless pipe and hot dip seamless pipe.
Hot dip seamless pipe
The seamless pipe is to make the molten metal and iron substrate reaction, the alloy layer, so that the substrate and coating combination of both. Hot-dip galvanizing is the first steel pickling, in order to remove the steel pipe surface of iron oxide, pickling, aqueous solution of ammonium chloride or zinc chloride or ammonium chloride and zinc chloride mixed aqueous solution tank cleaning, and then send into the hot dip tank. Hot dip galvanized coating uniformity, strong adhesion, and long life.
Cold-plated seamless pipe
Cold galvanized, electric-galvanized, galvanized the amount of small, only 10-50g/m2 of its own resistance to corrosion than hot dip galvanized pipe a lot of difference. Regular galvanized pipe manufacturers, in order to ensure the quality, most do not use electric-galvanized (cold-plated). Only those small-scale, outdated equipment and small businesses with electric galvanized, of course, their prices are relatively cheap. The Ministry of Construction has formally below, cold galvanized pipe to eliminate backward technology, the future not be allowed to cold galvanized pipe for water, gas pipes.
3. Galvanized seamless mechanical properties
The mechanical properties of steel is to ensure that an important indicator of the steel end-use properties (mechanical properties), it depends on the chemical composition and heat treatment of steel. Steel standards, according to different requirements, the provisions of the tensile properties (tensile strength, yield strength or yield point elongation) and hardness, toughness, user requirements, high and low temperature performance.
4. How long do galvanized pipes last?
No piping system lasts forever, but galvanized pipes have a life span of between 40 to 100 years. If your home's pipes are from the 1960s or earlier, they are likely nearing the end of their functional life span. However, there's a reason galvanized pipes are no longer used in modern construction: the risk they pose to a home's water supply and people's health.
5. Are there safety risks or concerns with galvanized piping?
By far, the most significant problem related to galvanized pipes is the mineral deposits that accumulate within the piping. Over time, it causes a reduction in water pressure and pollutes your home's water. And as rust and corrosion deepen, they compromise the piping system's stability and cause leaks.
As old and corroded galvanized pipes age, they can release accumulated lead into your tap water. That lead can pose significant health concerns, as ingesting too much can result in lead poisoning, and its symptoms include fatigue, headaches, insomnia, nausea, constipation, abdominal pain, and reduced cognitive abilities. High doses of lead are of particular concern with children, as it can hinder their brain development and lead to lifelong health issues.
---
Previous:
Hollow Section
Next:
Stainless Steel Pipe
---
Application:
Building and structural material

.Mechanical and general engineering purposes

Manufacturing of Bus Body, Railway Boogies

In Telephone department as Conduit Pipes
Material Inspection (Steel Pipe) — Hanging — Degreasing — Rinsing — Pickling — Washing — Dipping Fluxing — Hot Air Drying — Inside and Outside Hot-dipped Galvanizing Blow
— Cooling — Passive and Rising — Unloading — Inspection and Trimming — Type Identification — Packaging and Storing and Transportation
Types: Galvanized welded steel pipe, galvanized seamless steel pipe
Materials: Carbon steel
Connection type: threaded
Size range:1/8″-36″
Schedule: sch40, sch80, sch120, sch160, XH, XXH
Length of the galvanized tubes
– in diameter 4 – 16 mm 6000 + 100 mm
– in diameter 18 – 42 mm 6000 + 50 mm
Tolerances of the zinc coated tubes
– tolerances of the outside diameter:
– diameter between 4 – 30 mm ±0,08 mm
– diameter between 35 – 38 mm ±0,15 mm
– diameter up to 42 mm ±0,20 mm
– tolerances of the inside diameter are according to EN 10305-4
– tolerance of the wall thickness ± 10%
The Steel grades for the zinc coated tubes
E 235+N and E 355+N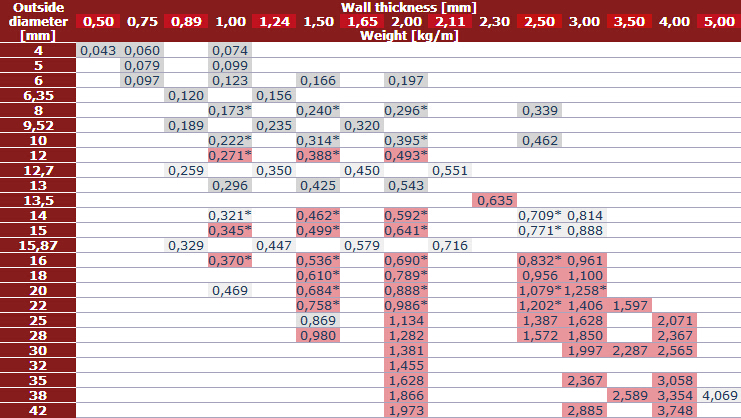 Surface condition of the galvanized tubes
First layer –electrically leached zinc (Zn) – acts as anode and in a corrosive environment it corrodes first and the base metal is cathadically protected against corrosion. The zinc layer thickness may be in the range of 5 to 30 micrometers (µm).